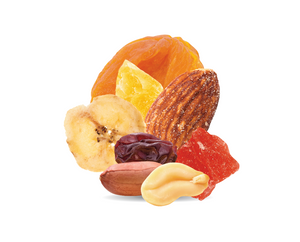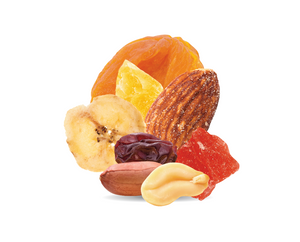 Harvest Mix
A special mixture of dried fruit & nuts, selected and gathered that you will find reminiscent of Harvest Time.
Weight: 454g / 1lb
Ingredients: Peanuts, Thompson Raisins, Pineapple, Papaya, Sugar, Banana Chips, Almonds, Apricots, Soybean and/or Peanut Oil, Sunflower Oil, Coconut Oil, Sea Salt, Citric Acid, Sulphites, Artificial Colour (contains FD & C yellow no. 6) Natural Banana Flavour
Shelf life: 6 months fresh.